Tyre of the Month April: Michelin Energy Saver+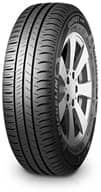 This April we have named the Michelin Energy Saver+ as our tyre of the month! Providing fuel savings and long tyre life, the Michelin Energy Saver+ delivers higher levels of economy.
This tyre also achieves enhanced levels of safety in all summer weather conditions and it has been awarded an 'A' for its 'Wet Grip' by the EU Tyre Label.
Fuel Efficient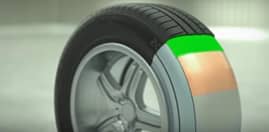 The Michelin Energy Saver+ is a more fuel efficient tyre, providing a saving of upto 60 litres of fuel compared to its predecessor (1). Thanks to an inner layer of polymers underneath the tread, rolling resistance is improved and this helps to reduce energy consumption for enhanced fuel efficiency and savings at the fuel pump.
Enhanced Safety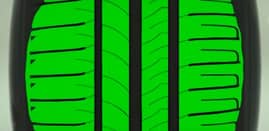 Constructed with an optimised footprint, which features a large contact patch, the Michelin Energy Saver+ is designed to maintain a higher road to rubber ratio when driving. This enables the tyre to achieve excellent gripping capabilities for a safe and high performance drive.
Long Tyre Life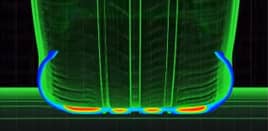 Constructed with a specialist compound which features a 100% silica based compound The Michelin Energy Saver+ is a long lasting tyre choice, optimised to provide 33.3% more mileage than its competitors (2). In addition, this tyre delivers excellent aquaplaning resistance.
Search online to find Michelin Energy Saver+ tyres for your vehicle and arrange a fitting at your local Setyres branch.
Alternatively, you can browse all Michelin tyres.
Estimate of average savings with MICHELIN Energy Saver+ tyre compared to its predecessor MICHELIN Energy Saver, for petrol vehicles, based on rolling resistance tests carried out by TÜV Süd in 2012 (on 175/65 R 14 T and 195/65 R 15 H) and calculated over the average life span for MICHELIN tyres (i.e 45 000 km - 2013 internal survey).
Tests results conducted by DEKRA TEST CENTER at the request of Michelin, in 2014 or 2015 depending on the ranges, gap between average miles for MICHELIN ranges following vs their competitors :
- MICHELIN Pilot Sport 4 vs BRIDGESTONE Potenza S001, CONTINENTAL ContiSportContact 5, DUNLOP Sport Maxx RT, GOODYEAR Eagle F1 Asymmetric 2, PIRELLI P Zero.
- MICHELIN Primacy 3 vs BRIDGESTONE Turanza T001, CONTINENTAL ContiPremiumContact 5, DUNLOP Sport BluResponse, GOODYEAR EfficientGrip Performance, PIRELLI Cinturato P7 Ecoimpact.
- MICHELIN CrossClimate vs GOODYEAR Vector 4Seasons Gen-2, PIRELLI Cinturato All Season, HANKOOK Kinergy 4S, VREDESTEIN Quatrac 5, NOKIAN Weatherproof.
- MICHELIN Energy Saver + vs BRIDGESTONE Ecopia EP150, CONTINENTAL ContiEcoContact 5, DUNLOP Sport BluResponse, GOODYEAR EfficientGrip Performance, PIRELLI Cinturato P1 Verde Ecoimpact.
Posted on: 26/04/2018