Tyre of the Month November: Dunlop SP WinterSport M3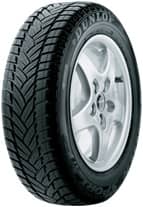 We have chosen the Dunlop SP Wintersport M3 as our tyre of the month this November, thanks to its excellent traction on winter surfaces and high levels of safety when temperatures drop. This tyre offers a premium performance and is also available as a RunOnFlat.
Enhanced Traction in Snow
Constructed with high density sipes on the tyre tread, the Dunlop SP WinterSport M3 works to bite to the surface of the road for enhanced traction, even on snow, ice and slush covered roads. In addition, a specially designed directional tread pattern further enhances traction and reduces braking distances, for a safe winter performance.
Excellent Aquaplaning Resistance
This tyre features optimally placed wide grooves in the tread which work to rapidly evacuate water and slush from the surface of the tyre. This enables the tyre to retain contact with the road, ensuring optimal control on wet roads and reducing your risk of aquaplaning.
Longer Lasting
The Dunlop SP WinterSport M3 is also optimised for longer tyre life thanks to specialist Hybrid Overlay Technology which helps to promote smooth and even tyre wear. Furthermore, an innovative Maximum Flange Shield works to protect wheels against damage caused by kerbing.
Search online to find Dunlop SP Wintersport M3 tyres for your vehicle and arrange a fitting at your local branch. Alternatively, you can search all the Dunlop tyres we stock.
Posted on: 06/11/2017