Changes to the MOT Test
From 20th May 2018 changes will come in to effect for the MOT test. These will include tougher emissions checks for diesel cars and new pass and fail categories will be introduced. The changes are being made in line with the new EU roadworthy directive.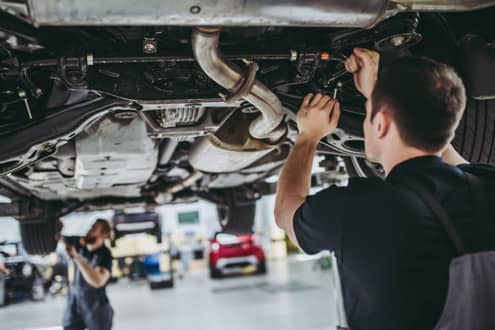 New MOT Categories
MOT test faults will now be separated in to three categories; Minor, Major and Dangerous.
Major and Dangerous defects will cause a vehicle to fail its MOT test, however, the Dangerous category is to alert drivers that the defect is severe enough that the vehicle should not be driven away in that condition. Major defects will need to be fixed and the MOT test retaken, similar to a current MOT fail.
The Minor category will be similar to the current advisories in the test. A vehicle will pass its test with Minor defects, however, they will be recorded on the cars MOT certificate and online record and should be remedied as soon as possible.
Stricter Emissions Testing
There will also be changes to the emissions test, which is carried out during the MOT test. The limit for diesel cars will be lowered due to stricter rules on the permissible level of emissions.
If you own a car with a diesel particulate filter that has been repaired or replaced you will need to show evidence of this to your MOT tester.
In addition, if a car fitted with a diesel particulate filter emits visible smoke of any colour, the vehicle will be given a Major fault.
Classic Cars
At the moment, cars pre-1960 are exempt from MOT rules, however, this will soon change to a 'rolling 40 year old' exemption. This will not apply if the vehicle has been at all modified. These vehicles must also be registered with the DVLA as a 'vehicle of historic interest.'
Other Changes
You should also be aware of a few other minor changes which will be coming in to force this May. MOT test fails will now include:
Steering boxes with heavy leaks
Reverse lights which do not work
Significantly worn brake pads
Find out how to ensure your vehicle will pass its MOT test with our helpful MOT checklist.
For more guidance on the MOT test and these upcoming changes contact your local Setyres branch.
Posted on: 28/04/2018