Driving home for Christmas with Setyres Brighton & Hove
If you are one of the thousands of Britons that travel across the length and breadth of the UK to visit family, or travel home for Christmas, the team at Setyres Hove have created a Christmas car checklist just for you.
With the number of breakdowns in winter nearly double of those that occur in the summer months, a few simple vehicle checks can help you reach your final destination in time for Christmas.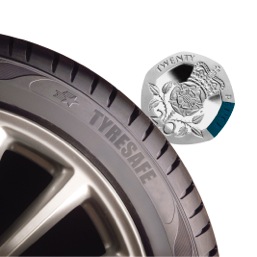 1) Tyres - Check your tyre pressures before you set off; the recommended pressure for your tyres can be found in your vehicles handbook, on the inside of your vehicle or in your petrol cap. If you're carrying an extra load of presents from Father Christmas, be sure to check the recommend tyre pressures for extra weight.
Ensure you check your tyre tread before you set off - simply grab a 20p piece and place it in the grooves of your tyre tread, if you can see the outer edge of the 20p your tyres are illegal.
If you suspect your tyres may be illegal, visit your local Setyres for a free tyre check.
2) Screen Wash - The rain and windy conditions we see throughout the winter months play havoc with drivers visibility, therefore it is essential that your screen wash is topped up before you set off.
3) Battery - Your lights, car heaters, demisters and your windscreen wipers are all used more frequently during winter - which combined all put extra strain on your car battery. If you notice your car starting to struggle as you turn it over or if your lights appear dimmer, it might be a sign your car battery needs replacing. Pop along to your local Setyres, who will be happy to carry out a complimentary battery check and give you advice should your battery need replacing.
4) Engine Coolant - Busy roads and stop-start traffic can cause many cars to overheat, making it essential for drivers to carry at least 1l of water in their car when travelling to combat this. Before embarking no your journey, take 5 minutes to check your vehicle is topped up with coolant.
Before you set off on your journey home for Christmas ensure you put a few essentials in your car, just in case your travels are delayed or bought to a halt. Pack a bottle of water, some snacks, warm clothes, a torch and a phone charger.
From the team at Brighton & Hove, and the rest of Setyres we wish you a very Merry Christmas.
Posted on: 23/12/2014