Tyre of the Month August 2016: Bridgestone Ecopia EP150
This August, we have chosen the Bridgestone Ecopia EP150 as our tyre of the month. Providing high levels of fuel efficiency and great traction and handling in wet conditions, the Bridgestone Ecopia EP150 is a superior tyre choice and has earnt recommendations from ADAC, the largest automobile club in Europe.
Efficient and Eco Friendly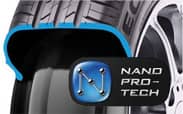 As part of Bridgestone's Ecopia range, the EP150 offers an excellent eco performance and enhanced fuel efficiency. Bridgestone are committed to reducing C02 emissions, which is why this tyre has been designed using a specialist Nano-Protech compound that provides improved dispersion of silica particles, so that less friction heat is generated. This means that rolling resistance is decreased and energy loss is reduced, resulting in more fuel efficient driving.
Enhanced Wet Weather Performance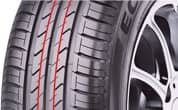 The Bridgestone Ecopia EP150 has been optimised to provide high levels of safety in wet conditions. Built with centre blocks that are connected to thin ribs in the tyre tread, contact pressure is optimally distributed across the tyre, enabling it to achieve higher braking force and short braking distances in wet conditions. In addition, high angle placement of lugs help to rapidly drain water away from the part of the tyre that retains contact with the road, reducing the risk of aquaplaning and improving grip on wet surfaces.
High Levels of Safety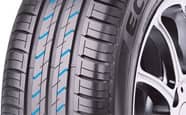 As well as providing a superior performance from an economic perspective, the Bridgestone Ecopia EP150 offers all the safety, reliability and stability that you would expect from a premium Bridgestone tyre. Constructed with 3D cut connecting ribs, this tyre is able to generate high levels of stiffness when required, to enable a precise steering response and excellent handling capabilities.
Search online to find Bridgestone Ecopia EP150 tyres for your car today or find your nearest branch and arrange a fitting at a time to suit you.
Alternatively, you can browse the Bridgestone range stocked at Setyres here.
Posted on: 15/08/2016