Tyre of the Month August: Toyo Proxes CF2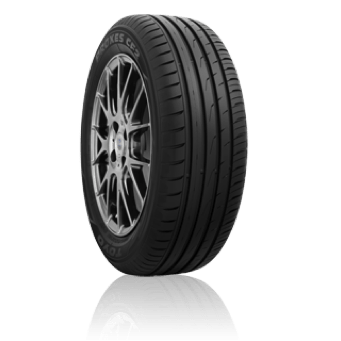 Achieving high levels of performance without sacrificing efficiency, the Toyo Proxes CF2 has been named our tyre of the month this August.
The Toyo Proxes CF2 is optimal for summer driving and best suited to medium to high powered cars.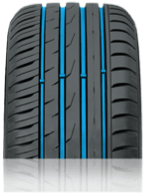 Wet Weather Capabilities
The Toyo Proxes CF2 delivers high levels of safety in wet conditions thanks to its optimised tread pattern design. Constructed with three wide main grooves, this tyre works to rapidly evacuate water away from the tyre for excellent resistance against aquaplaning. This tyre was awarded a 'B', in some sizes, for 'Wet Grip' by the EU Tyre Label.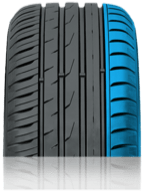 Enhanced Driving Comfort
Constructed with a specialist shoulder rib block design, this tyre works to reduce noise for a more comfortable driving experience. In addition, the Toyo Proxes CF2 achieves the highest levels of durability and comfort thanks to the use of the very latest tyre materials, structure and tread pattern design.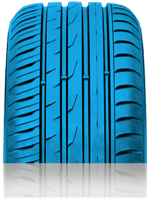 Excellent Economy
The Toyo Proxes CF2 achieves superb economy thanks to a super active polymer compound which works to reduce rolling resistance. This means that the tyre requires less energy to move, reducing fuel consumption for a more efficient performance. Furthermore, this tyre is optimised to deliver long tyre life and increased mileage due to enhanced pattern stiffness.
Search online to find Toyo Proxes CF2 tyres for your vehicle and arrange a fitting at your local Setyres centre.
You can also browse all the Toyo tyres stocked by Setyres.
Posted on: 03/08/2018