Tyre of the Month December 2015 - Bridgestone Blizzak LM-32
As winter is just around the corner, Setyres have chosen the superior winter tyre Bridgestone Blizzak LM-32 as tyre of the month this December. Delivering a reliable performance in tough conditions, the Bridgestone Blizzak LM-32 is easily one of the top winter tyres on the market.
Bridgestone are one of the largest tyre manufacturers in the world today and this is thanks to their dedication to quality and innovation when it comes to developing superior tyres. The Bridgestone Blizzak LM-32 has been crafted to offer a safe, winter performance you can rely on and this tyre joins the long heritage of exceptional tyres.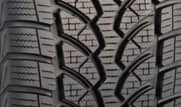 The Bridgestone Blizzak LM-32 offers exceptional levels of grip and control in tough, winter conditions. This is due to specialist chemical compounds used in the tread rubber, which allow the tyre to stay supple at low temperatures. This enables the tyre to remain in optimal contact with the surface of the road which allows it to grip it firmly.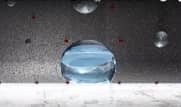 Designed with a directional tread, the Bridgestone Blizzak LM-32 provides exceptional resistance against aquaplaning. This is further enhanced by the use of a unique rubber compound which contains microscopic bubbles which function in a similar way to a sponge. This means that the thin layer of water sitting on the tread is dispersed rapidly and the risk of aquaplaning is dramatically reduced.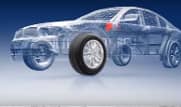 Thanks to the use of unique polymer technology, the Bridgestone Blizzak LM-32 also offers enhanced cold weather traction, providing motorists with reliable grip and braking capabilities in difficult weather conditions. Furthermore, rounded shoulders allow for efficient handling on both wet and dry surfaces.
Search online to find Bridgestone Blizzak LM-32 tyres for your car today. Alternatively find your nearest Setyres branch and arrange a fitting at a time that suits you. View other Bridgestone tyres available from Setyres here.
Posted on: 12/12/2015