Tyre of the Month February 2016 - Pirelli P Zero Rosso
This February, Setyres have decided to name the Pirelli P Zero Rosso as our tyre of the month. Named after motor racing ('rosso' translates as 'red' from Italian which is the colour synonymous with motor sports), it is no surprise that this tyre is superior when it comes to sports performance and optimum precision. Designed for modern sports cars with electronic drive and stability control systems, the Pirelli P Zero Rosso will enhance your driving enjoyment and experience.
Founded in 1931, Pirelli have enjoyed a long and prosperous history and are today known as one of the leading tyre manufacturers in the world. Fuelled by a desire to challenge the boundaries of style, sustainability and technology, Pirelli have developed a reputation as innovators within the tyre market and they are intrinsic to motorsports such as Formula One and FIM Superbike.
Exceptional Wet Grip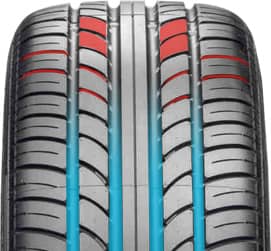 The Pirelli P Zero Rosso offers an excellent performance on wet surfaces thanks to its innovative directional design which features longitudinal shaped grooves. These grooves work to rapidly expel excess water, reducing the risk of aquaplaning, and helping to increase grip. This also helps to provide the tyre with high cornering capabilities, adding to its status as a sports performance tyre.
Enhanced Handling Capabilities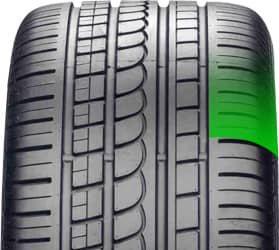 Constructed with an asymmetric tread pattern, this tyre provides increased steering precision and enhanced handling capabilities. This is because the tread pattern, which is optimally compact on the outer shoulder of the tyre, works to retain lateral rigidity when travelling at high speeds. This means that it can maintain its shape and enable the driver to remain in control.
In addition, The EU Tyre Label awarded the Pirelli P Zero Rosso an 'A' grade for its 'Wet Grip' ability and thanks to its reduced levels of noise, this tyre offers a safe and comfortable drive without sacrificing its high sports performance.
Search for Pirelli P Zero Rosso tyres online at Setyres today, or you could contact your local Setyres branch to arrange a fitting at a time to suit you.
Alternatively, browse the full range of Pirelli tyres that we stock.
Posted on: 16/02/2016