Tyre of the Month February: Avon ZZ5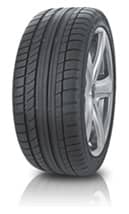 This February we have chosen the excellent Avon ZZ5 as our tyre of the month. Delivering ultra-high performance, this tyre is ideal for sports cars and dynamic drivers. This tyre offers excellent driving comfort thanks to its reduced tyre noise as well as reliable grip in both wet and dry conditions.
Excellent Wet Weather Performance
The Avon ZZ5 is designed to deliver high levels of safety and performance in wet weather conditions. Thanks to an Intelligent Asymmetric Tread Design which features wide continuous grooves, the Avon ZZ5 works to rapidly remove water from the tyre tread to reduce the risk of aquaplaning. In addition, the inner shoulders of the tyre effectively grip the surface of the road, resulting in enhanced gripping capabilities even in wet conditions.
Enhanced Handling Characteristics
Thanks to its wide continuous outer shoulder, the Avon ZZ5 provides smooth handling in all summer weather conditions, resulting in excellent stability and enhanced driving precision. Furthermore, its optimal shape enhances contact pressure distribution for even handling and balanced tread wear to help prolong tyre life.
Superior Driving Comfort
The Avon ZZ5 delivers a comfortable driving experience thanks to specialist Avon Optinoise technology which reduces tyre noise for a quieter drive. This tyre also features a functional rim flange protector which helps to avoid damage to expensive alloy wheels.
Search online to find Avon ZZ5 tyres for your vehicle and arrange a fitting at your local Setyres branch.
Alternatively browse all the Avon tyres we stock.
Posted on: 21/02/2018