Tyre of the Month July 2017: Pirelli P Zero Nero GT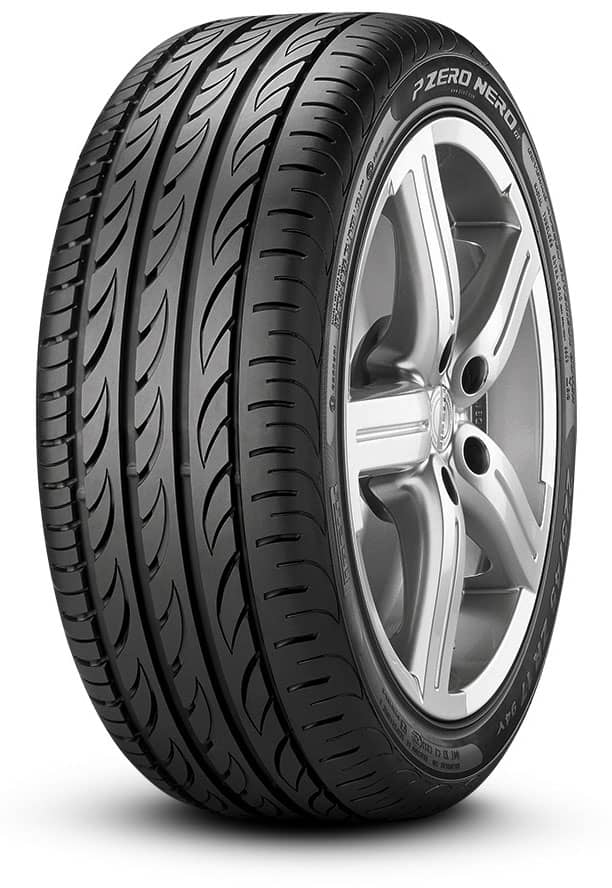 Due to its excellent handling capabilities and sporty performance, we have chosen the Pirelli P Zero Nero GT as our July tyre of the month. This ultra-high performance tyre provides safety in wet and dry conditions without sacrificing the sports feel, making it an ideal choice for dynamic drivers.
Superior Handling Capabilities
Designed with an asymmetric tread pattern featuring wide continuous ribs, the Pirelli P Zero Nero GT works to tightly grip the surface of the road, for enhanced road contact and excellent traction. This also enables the tyre to retain stability, even at speed, for excellent handling characteristics and precise steering.
Excellent Aquaplaning Resistance
The Pirelli P Zero Nero GT is constructed with four wide circumferential grooves situated on the tyre tread. These grooves work to rapidly disperse water away from the tyre so that it can retain contact with the road for enhanced aquaplaning resistance. In addition, the Pirelli P Zero Nero GT provides excellent grip in wet and dry conditions for enhanced driving safety.
Enhanced Braking Performance
Constructed with a high technology profile structure, the Pirelli P Zero Nero GT is optimised so that a large area of the tyre maintains constant contact with the road and forces acting on the tyre are evenly distributed for responsive braking capabilities. In addition, its optimised tread compound is designed for high mileage, resulting in long tyre life.
Search online to find Pirelli P Zero Nero GT tyres and arrange a fitting at your local Setyres branch at a time to suit you. Alternatively, take a look at the wide range of Pirelli tyres Setyres stock.
Posted on: 24/07/2017