Tyre of the Month March 2016 - Dunlop StreetResponse 2
We have chosen the StreetResponse 2 from Dunlop as our tyre of the month this March. This tyre is an ideal choice for city cars. Providing significant improvements in comparison to its predecessor, the Dunlop StreetResponse 2 is one of the best tyres currently on the market, offering a superior performance in wet conditions.
Shorter Dry Braking Distances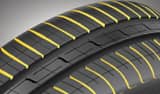 The Dunlop StreetResponse 2 offers incredible dry braking distances which are 4% shorter compared to its predecessor*. This is due to the multi-lateral grooves in the tread pattern which provide enhanced levels of grip and can efficiently bring the vehicle to a safe stop. In addition, a flatter tread profile and enlarged contact patch deliver greater levels of stability and this means that the Dunlop StreetResponse 2 can respond quickly to movements of the wheel, enhancing safety on dry surfaces.
Enhanced Wet Performance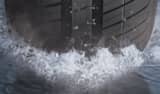 A larger and more rounded footprint allows a greater percentage of the tyre to maintain contact with the surface of the road. Therefore the Dunlop StreetResponse 2 is able to grip the road more firmly in wet conditions, resulting in an enhanced braking performance which is 6% shorter than that of its predecessor*. This tyre also offers high levels of resistance against aquaplaning, due to its asymmetric tread design which is able to rapidly disperse water.
Improved Traction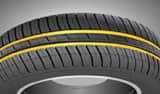 Thanks to the addition of twin circumferential grooves which run around the tyre, the Dunlop StreetResponse 2 can provide high levels of traction on both wet and dry surfaces. Furthermore, Dunlop's innovative specific bead seat system, which strengthens the link between tyre and rim, offers a precise steering experience. This is because the firmer grip between the tyre and rim enhances control, also resulting in improved stability, even when cornering, and responsive handling in all conditions.
Search online to find Dunlop StreetResponse 2 tyres for your car today. Alternatively, you can find your nearest branch and arrange a tyre fitting at a time to suit you. Browse all other Dunlop tyres available from Setyres here.
*http://www.dunlop.eu/dunlop_euen/tires/passenger/sp-streetresponse-2/
Posted on: 11/01/2016