Tyre of the Month March 2017: ContiEcoContact 5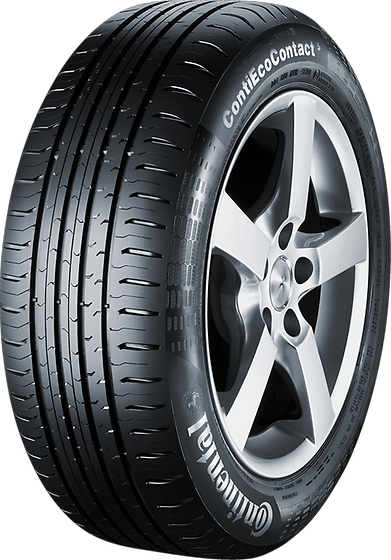 This March we have chosen the superior ContiEcoContact 5 as our tyre of the month. The latest tyre in Continental's fuel efficient tyre range, the ContiEcoContact 5 provides high levels of driving safety with reduced rolling resistance for lower fuel consumption.
High Braking Safety
The ContiEcoContact 5 has been designed with optimised tread edges and special additives which work together to provide enhanced gripping capabilities. This enables the tyre to safely retain contact with the surface of the road, resulting in reduced braking distances in both wet and dry conditions.
Superior Handling
Built with a high apex and additional bead reinforcements, the ContiEcoContact 5 ensures that lateral forces are directly transmitted when steering for better handling and a safer all round driving performance.
Reduced Fuel Consumption
The ContiEcoContact 5 was specially developed for motorists who drive longer distances and those who are mindful of fuel consumption and the environment. With this in mind, Continental developed this tyre with a different approach in mind and the ContiEcoContact 5 provides low rolling resistance, resulting in reduced CO2 emissions and lower fuel consumption.
Search online to find ContiEcoContact 5 tyres for your vehicle or contact your local branch to arrange a fitting at a time to suit you.
Alternatively, you can browse the range of Continental tyres we stock.
Posted on: 15/03/2017