Tyre of the Month May - ContiPremiumContact 5
As summer is just around the corner, we have chosen the superior summer tyre ContiPremiumContact 5 as our tyre of the month this May. Ideal for mid-sized passenger cars, the ContiPremiumContact 5 offers high levels of performance and optimum safety on the road.
Short Braking Distances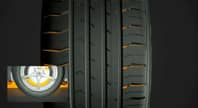 Constructed with superior 3D edges, the ContiPremiumContact 5 offers better grip and shorter braking distances. This is because the tread blocks are prevented from deforming under pressure and retain stability. In addition, these edges help to increase the amount of rubber in contact with the surface of the road. This results in short braking distances on both wet and dry surfaces.
Superior Handling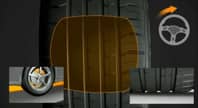 Constructed with computer optimised macro blocks, this tyre provides superior handling and excellent gripping capabilities. These blocks provide stability when lateral forces are working on the tyre and this helps to strengthen driver control. Furthermore, a compact outer shoulder works to increase stability and handling, even when cornering.
Comfortable Driving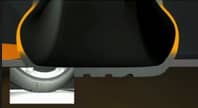 Constructed with a tyre body adapted from the ContiSportContact 5, the ContiPremiumContact 5 provides enhanced driver comfort. This is due to the flexibility of the tyre combined with the improved stability of the sidewall.


Search online to find ContiPremiumContact 5 tyres for your car or find your nearest branch and arrange a tyre fitting at a time to suit you. Alternatively, you can browse all Continental tyres available from Setyres.
Posted on: 13/05/2016