Tyre of the Month November 2016: Dunlop SP WinterSport 4D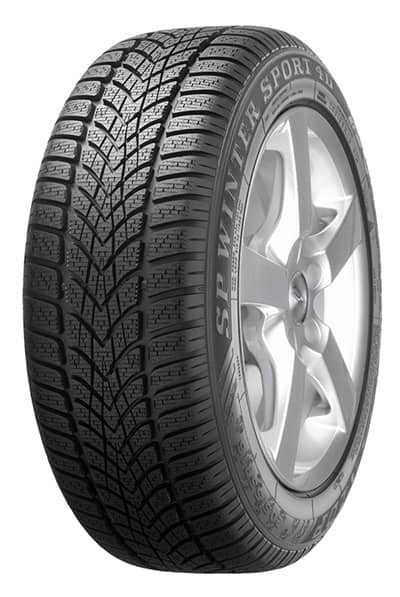 As winter draws closer, we have chosen the superior Dunlop SP WinterSport 4D as our November tyre of the month. Designed for high performance cars, the Dunlop WinterSport 4D provides superb handling and exceptional gripping capabilities when temperatures begin to drop.
Exceptional Performance on Winter Surfaces
Constructed with a unique tread pattern design and innovative high grip materials, the Dunlop SP WinterSport 4D achieves optimal control on winter surfaces. The tread works to grip tightly to the surface of the road and its directional design rapidly channels water away from the tyre, providing resistance against aquaplaning and resulting in a safe drive on snow, ice and water covered road surfaces.
Designed for Efficiency
Due to its lightweight construction, the Dunlop SP WinterSport 4D requires less energy to roll, helping to lower fuel costs and CO2 emissions. In addition, its silica-plus compound promotes low wear and tear, providing enhanced tyre life.
Enhanced Snow and Ice Capabilities
The Dunlop SP WinterSport 4D provides exceptional levels of handling in winter weather conditions. Its unique 4D sipe system separates the tread into a number of blocks and this works to increase friction and stability and provide superb lateral grip in snow. In addition, 'V' shaped grooves situated on the tyre tread create a fine network which collects snow in the tread. This snow-on-snow contact results in high levels of traction to enhance driving capabilities in difficult weather conditions.
Watch this video to find out more:
Browse for tyres online and arrange a fitting at your local Setyres branch. Alternatively, take a look at the full range of Dunlop tyres we stock.
Posted on: 21/11/2016