Tyre of the Month October 2015 – Continental SportContact 6
Setyres have chosen the innovative, brand new SportContact 6 from Continental as tyre of the month this October. Following a successful launch, the SportContact 6 has rapidly gained industry recognition as a forerunner in the tyre market. Setyres have named it tyre of the month this October due to its breathtaking levels of performance and excellence in all categories.
Labelled 'ultra ultra high performance' by Continental and being named as the official factory fit tyre for the all new Honda Civic Type R, the SportContact 6 is gaining a strong reputation within the automotive market.
Outstanding Grip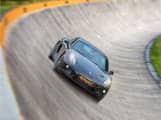 Due to a unique Micro Flexibility Compound used in the construction of the Continental SportContact 6, there is optimum interlocking between the tyre and the surface of the road. This results in maximum grip in all directions, enabling a supreme driving experience. This is further enhanced by the use of innovative Black Chili tread design which also adds to the superior braking capabilities of this tyre.
Maximum Stability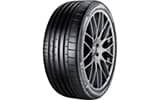 Designed using Aralon 350, Continental's new adaptive hybrid cap ply, the SportContact 6 can offer maximum stability at high speeds. This is because Aralon 350 technology enables tyre growth, in a controlled manner, so acceleration becomes more rapid without sacrificing safety. This means driving is comfortable and secure, even upto speeds of 200 miles per hour.
Enhanced Control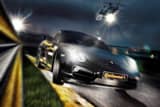 The Continental SportContact 6 offers maximum control in all conditions. Thanks to its unique and innovative tread pattern, this tyre ensures superior levels of control whilst steering. The SportContact 6 provides support in wet and dry conditions thanks to new technology from Continental. This results in great wet performance and maximum results in dry conditions.
Search online to find Continental SportContact 6 tyres for your car today. Alternatively, find your nearest Setyres branch and arrange a fitting at a time that suits you. View other Continental tyres available from Setyres.
Posted on: 28/10/2015