Tyre of the Month October: Avon ZV7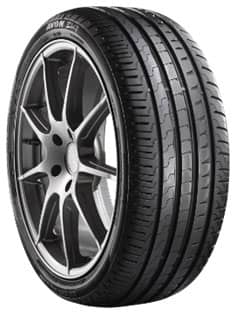 This October we have named the superb Avon ZV7 as our tyre of the month thanks to its high levels of performance and excellent safety.
This tyre achieves excellent wet grip capabilities and superb resistance for high levels of safety in wet weather conditions.
Excellent Wet Weather Capabilities
The Avon ZV7 is designed with a specialist tread pattern featuring continuous central grooves which work to rapidly evacuate water away from the tyre tread, resulting in enhanced aquaplaning resistance for high levels of safety when it rains. Furthermore, this tyre was awarded an 'A' for 'Wet Grip' by the EU Tyre Label, in some sizes.
Superb Handling
Thanks to specialist tread blocks which feature 3D sipes, this tyre achieves increased gripping capabilities on wet and dry roads to deliver a smooth handling performance. The Avon ZV7 also provides greater fuel economy thanks to new polymer technology which works to reduce rolling resistance.
Enhanced Driving Comfort
The Avon ZV7 achieves a comfortable driving performance due to a new noise reducing feature which minimises road noise for a quiet drive. Thanks to its low wear rate, this tyre also provides long tyre life for enhanced economy.
Search online to fine Avon ZV7 tyres for your vehicle and arrange a fitting at your local Setyres branch.
Alternatively, browse all Avon tyres.
Posted on: 11/10/2018