What Does Brexit Mean for the EU Tyre Label?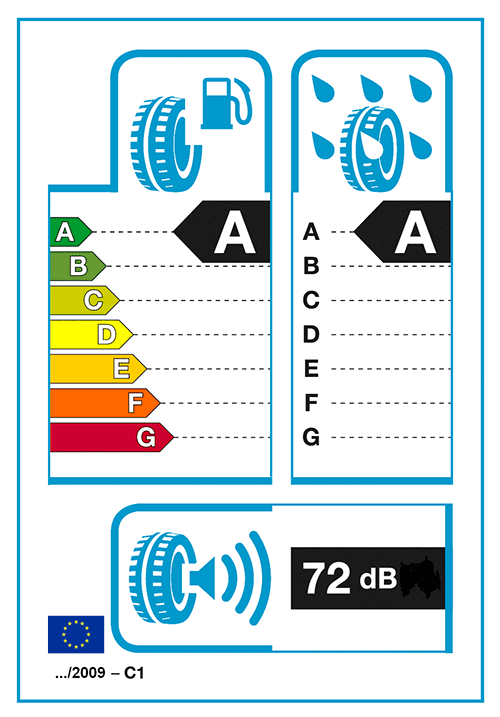 The EU Tyre Label was introduced in November 2012 and this made it a requirement for new tyres to carry a label which rated tyres on their fuel efficiency, wet grip capabilities and noise levels. On the EU Tyre Label, tyres are awarded a grade from A-G, enabling consumers to make an informed choice when purchasing new tyres.
As the EU Tyre Label is a necessity under European legislation, there is speculation as to what will happen to the label when Great Britain withdraws from European laws following Brexit.
Why is the EU Tyre Label Important?
The EU Tyre Label is important for vehicle manufacturers and consumers alike as it provides an easy way to compare tyres. Like many household goods, the EU Tyre Label shows consumers important information about the tyre so they can ensure that they choose the tyre which is best suited for them and their vehicle.
Instead of looking through reams of numbers and jargon, the EU Tyre Label instantly shows potential buyers how the tyres they are considering purchasing measure up. For example, tyres graded 'A' for fuel efficiency use about £300 less fuel over their lifetime in comparison to a tyre graded 'G', which gives consumers committed to lowering their fuel consumption a good idea of which tyres best suit their needs.
Who Grades Tyres for the EU Tyre Label?
The EU Tyre Label is derived from a strict testing system as dictated by the EU. Each manufacturer or importer has the responsibility of grading tyres and all European states are committed to ensuring that the EU Tyre Labelling system is respected. Penalties are imposed for manufacturers who do not comply with the EU Tyre Label.
Will Brexit Affect the EU Tyre Label?
The EU Tyre Label was introduced as part of an EU plan to reduce energy consumption by 20% until 2020. When Britain is no longer subject to European law the way that we label tyres may change, however, this looks unlikely as there is global pressure on manufacturers and consumers to reduce emissions.
The EU Tyre Label also provides consumers with valuable safety information so it is highly unlikely that tyre labelling will be discontinued but it is possible that the format of the tyre could change. Rating tyres on their fuel efficiency and other important categories is highly popular across non EU countries including America and Switzerland, so if Britain does choose not to use the EU Tyre Label, it is likely that a similar labelling process may be adopted.
Find out more about the EU Tyre Label.
Posted on: 28/04/2017